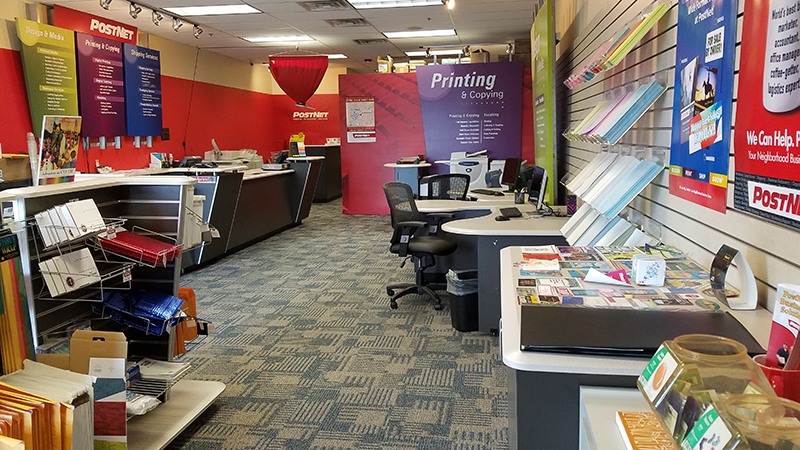 DESCRIPTION:
Looking for ways to grow your small business? PostNet offers a wide array of small business services and products that help you effectively market yourself to customers and grow your business. PostNet in Vintage Park is locally-owned and provides business printing, color copies, online marketing support, shipping services and a whole lot more!
We offer exceptional, personal customer service. We know that when you need a solution for your small business, you often need it "now". For a business owner, every moment counts, and that's why we're committed to quickly delivering professional results.
Printing of every type is just one area where PostNet in Vintage Park is always ready to help your small business succeed. Whether you need custom logos, web design, signs, banners, a custom calendar, posters, flyer or brochure printing, we offer small business marketing solutions that give you the tools you need to build your brand. Let us help you conceptualize and complete projects. Our graphic design service, full-service business printing, and expertise with direct mail, email marketing and web design allows us to help you find customers, so you can stay focused on serving them.