Fred Astaire Dance Studio in Houston, TX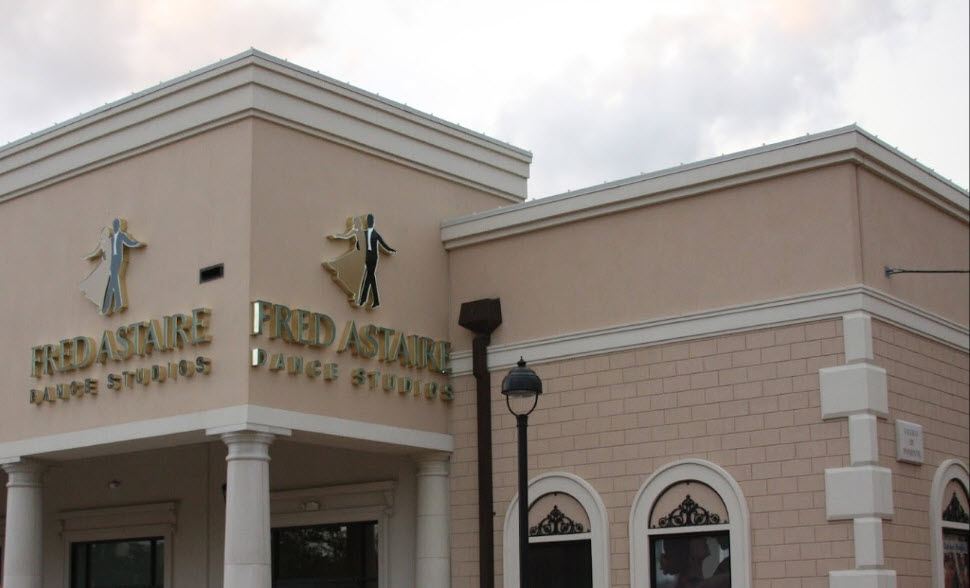 DESCRIPTION:
Ballroom and Latin Dance Instruction: Waltz, Viennese Waltz, Tango, Argentine Tango, Foxtrot, Quickstep, Rumba, Cha Cha, Salsa, Mambo, Bachata, Cumbia, Samba, Paso Doble, Jive, Bolero, Swing – East Coast, West Coast, Lindy Hop, push-pull, hustle, Country Western – Two-step, Triple-Step, Triple-two, Polka, Country Cha Cha, Country Waltz. Plus many more partnership dances!
Whether you are interested in social dance, exercise, or need wedding dance instruction, our experienced and friendly staff will create private, individualized dance lessons around you. You can then use those skills as you make new friends at our weekly dance parties, showcases, and competitions.
At our dance studio located in the Vintage Park Shopping Village, our goal is to give you a sense of community as you develop skills in ballroom or Latin dance. You can also try your hand at country or swing dance lessons!
Take the first step and contact us today!