We Got Your Back in Houston, TX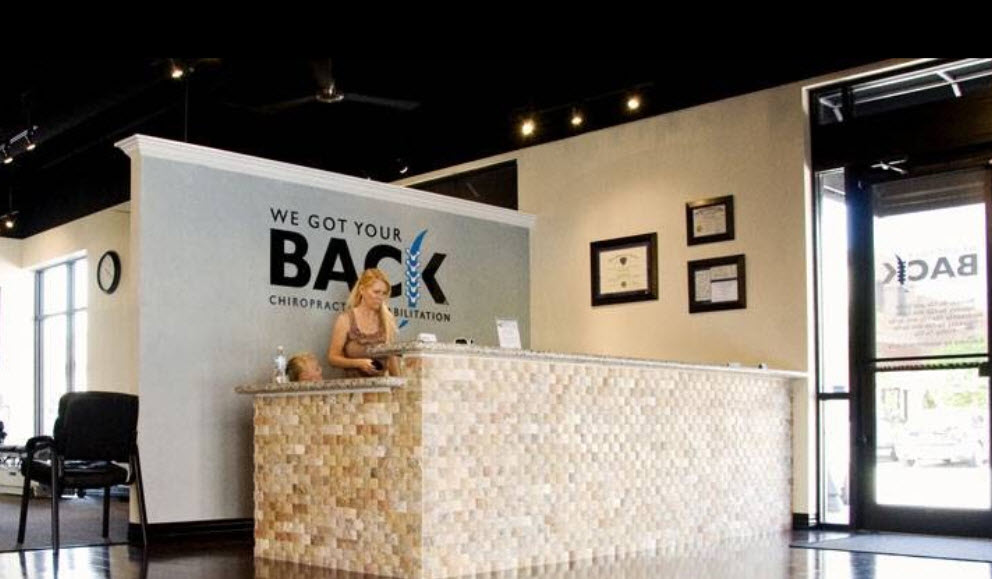 DESCRIPTION:
When stress from home or work has you at an oblique angle, straighten up with today's deal from We Got Your Back Chiropractic Rehabilitation:
We are your friendly neighborhood Doctors who have started a business because we are different. I care, my team cares, and we want to show you real healthcare, how the body truly functions, and how to PREVENT problems in the future. We recognize that there are many doctors and a wide range of choices regarding your health and the health of those you love.
This is why we stay on top of and deliver the latest treatments in order to bring you effective and lasting musculoskeletal pain relief. Chiropractic is based on the scientific fact that your brain controls your nervous system, which regulates your body. In order for this communication to take place properly, the structure that supports it must MOVE properly.
Your structure is made up of bone, disc, ligament, and connective tissue;which protect your nervous system. Your muscle is made up of fibers, fascia, and tendons which protect and move your structure. When your muscle or structure impedes your nervous system, the result is a decrease in function which may lead to symptom and then disease.
Restore Motion and Improve Function that is what chiropractors do. With injury or dysfunction, you must address all aspects of the problem in order to achieve true recovery. To do this we use the latest in technique and technology. I welcome you to our website. Please explore our web site and learn more about how We Got Your Back.
Dr. Tyler Slagowski.
INFORMATION:
Hours
Monday – Tuesday: 9am – 9pm
Wednesday: 9am – 10pm
Thursday – Saturday: 9am – 9pm
Phone
877-688-2225