L'HEXAGONE in Houston, TX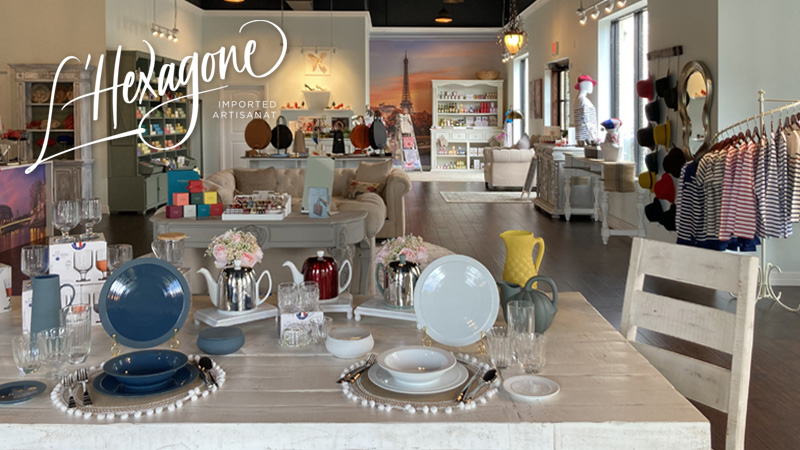 DESCRIPTION:
L'Hexagone (pronounced LEX-UH-GAWN) is French for "The Hexagone" and is a nickname French people have given their country owing to its hexagonal shape. L'Hexagone is a concept boutique featuring a wide selection of affordable luxury items and an ever-changing showroom of authentic French artisanal goods.
Michael & Melissa, the owners, visit France several times a year and hand-pick the best the country has to offer across various industries. The result is an impressive variety of curated brand partners (one of the largest in the US) with which Michael and Melissa have developed personal relationships. Every partner is thoroughly vetted for quality & tradition.
The many products they feature are hand-crafted, can be special order or customized. Additionally there are other items that are regularly restocked in limited quantities.
INFORMATION:
Hours
Tuesday – Thursday: 10am – 6pm
Friday & Saturday: 10am – 9pm
Sunday: 12pm – 4pm
Monday: Closed
Website
www.lhexagoneusa.com
Phone
832-892-7830